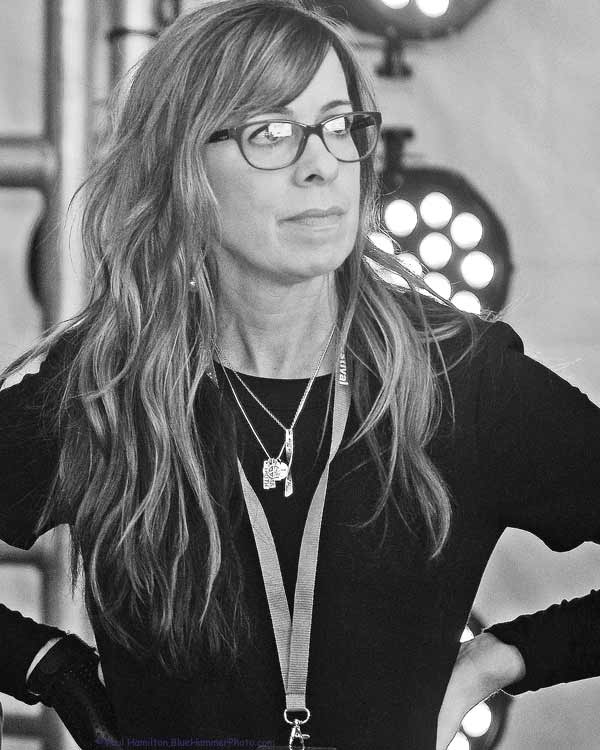 KEE KEE BUCKLEY
CO-FOUNDER
Kee Kee Buckley is a writer, producer and director of independent films and documentaries. She is a founding partner of Ad Hoc Media Partners, a production company that has several music and travel docuseries and narrative feature films in various stages of production. She is currently producing and directing a TV series called Real America Road Trip. 
Previously, for over 13 years, Kee Kee was a senior executive with Lakeshore Entertainment, one of Hollywood's leading independent production, finance and international sales and distribution companies. As Senior Vice President of Music and Business Affairs, Kee Kee managed various business affairs operations for the company, which included involvement in the production of over 50 motion pictures during her tenure. Among them were the Academy Award-winning Million Dollar Baby and the blockbuster Underworld franchise.
Outside of her entertainment industry endeavors, Kee Kee owns the popular blog about inner-peace, Seeking Shama; is an inventor and patent holder for the critically acclaimed Shama Yoga Rug; has served as the vice chair of APECA, a nonprofit dedicated to preserving the Peruvian Amazon rainforest; and has served on the Midwest Advisory Board of Best Buddies, an organization that enhances the lives of individuals with intellectual disabilities. A member of the Illinois State Bar, Kee Kee received a J.D. from Chicago-Kent College of Law and a B.A. from the University of Wisconsin-Madison in Journalism and Advertising.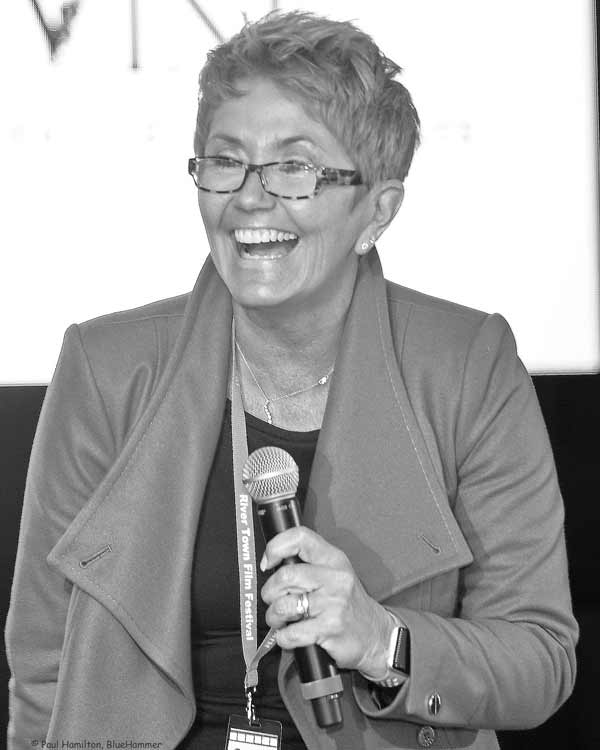 JANICE KOVACH
CO-FOUNDER & PRODUCER
Mayor Janice Kovach has served as mayor of Clinton, NJ since November 2011. Janice brings her business savvy approach to municipal government. She loves the Town of Clinton and feels honored to play a leading role in the town's future. Janice is passionate about helping women enter politics and spends time and energy training and mentoring women who are entering the political arena. She feels strongly that until women become a larger part of the decision-making process and "have a seat at the table," they will forever be under-represented.
Janice's extensive relationships within the film industry and her love of community come together to help form the inaugural River Town Film Festival.
Previously, Janice served as Director of the New Jersey Division on Women and in that capacity was a member the New Jersey Commission on the Status of Women, Domestic Violence Fatality and Near Fatality Review Board, Governor's Advisory Council Against Sexual Assault, Governor's Advisory Council on Domestic Violence, Gender Parity Council and the NJ Commission on Women Veterans. Prior to joining state government, she was a councilwoman in the Town of Clinton, serving as the Planning Board Liaison, Chair of the COAH committee and the Historic Preservation Commission.
Janice served as a trustee of the Red Mill Museum Village and was president and trustee of the CPS Partners in Education Foundation, Inc. She also previously served on the Highlands Water Protection and Planning Council and on the Hunterdon County Polytech School Board. Janice is a Leadership NJ Fellow and has served on various boards including Girl Scouts Heart of NJ and the Women's Heart Foundation. She continues to serve as a member of the United Way Women's Leadership Council, executive board member and chair of the education & training committee of the NJ Women's Political Caucus.
Janice has worked as a consultant for several companies. Previously she was a Director with Prudential, managing a 24/7 call center and a marketing project management group. She has also held management positions with Fleet and NatWest Banks. She has a Bachelors degree in Business Administration from Thomas Edison State College.
RIELLY KARSH
DIRECTOR OF DEVELOPMENT
Rielly Karsh is a photographer, lawyer and community leader. Her story begins on a subsistence farm in northern New Hampshire, spans the tropics, the desert, the city and now back out to the country where she currently resides with her husband and two small children. She is passionate about social justice, women's rights, and advancing the role of the arts in fostering understanding, empathy and communication across all walks of life. Rielly is currently pursuing her passion for photography and owns a family and equine photography business operating locally in Hunterdon County, New Jersey and around the world.
A results-focused leader who is passionate about diversity, inclusion and service, Rielly is also engaged in helping everyday citizens enter into and participate in the political arena. She is active in her community serving as a Trustee and Chair of the Development Committee on the Board of the Red Mill Museum Village. As a member of the Town of Clinton Historical Preservation Commission, Rielly also focuses on preserving the historic integrity of her town while encouraging responsible and intelligent growth. Apart from her career and community building efforts, Rielly spends as much time as possible traveling and exploring with her family and her camera.
Rielly is a member of the New York State Bar and received a JD from Fordham University School of Law and a BA in Psychology from the University of Arizona. Previously, she was named Empire State Counsel by the New York State Bar Association and was the founding Pro Bono Chair for the Women's Leadership Initiative at Cadwalader, Wickersham & Taft LLP. Rielly was an associate in the Corporate and Real Estate Finance Department at Cadwalader, Wickersham & Taft before leaving her practice to pursue her artistic and civic endeavors.
AMY DEVITA
DIRECTOR OF VOLUNTEERS
Amy DeVita is wife to Jonas, mom to two Voorhees High School Students and three doggies. She's the COO and  Managing Partner at TopNonprofits (an online resource for nonprofit professionals) and a member of the Board of Trustees at The Red Mill Museum and Village. A native of Pittsburgh, PA and former resident of Brooklyn, Manhattan, Hoboken, and West Orange, she and her family moved to Town of Clinton in 2010 where she and her husband both live and work. An avid movie, music, and art fan, she is among the many people thrilled to have The Red Mill and Town of Clinton play host to The River Town Film Festival, allowing more people to experience the beauty of the town and surrounding areas.
Laura Cummins
MEDIA & COMMUNICATIONS MANAGER
Laura M. Cummins joined the River Town River Town Film Festival team during the inaugural year and helped with the marketing of this event on a grassroots level. With her extraordinary background in business development and event management, Laura is a natural when it comes getting the word out about mission-driven companies and organizations.

Due to her creative mindset and intuitive nature, she has helped many businesses over the years establish or strengthen their brand via a variety of marketing and media platforms. To discover more about Laura, please visit: http://linkedin.com/in/lauramcummins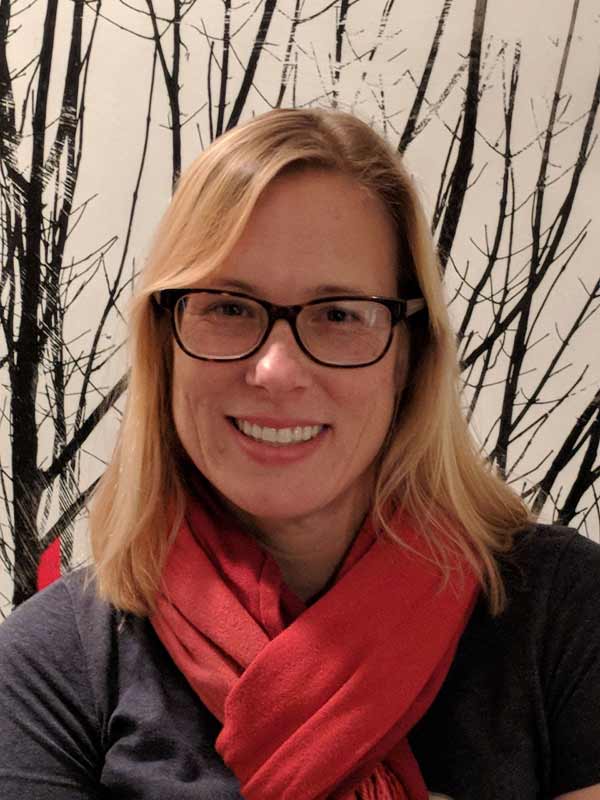 Karen Cotter
PROGRAM DIRECTOR - NARRATIVE FILMS
Karen Cotter fell in love with the movies when she watched THE LAST PICTURE SHOW for the first time on late night television when she was 15.  Since then, her professional life has taken her in different directions but her free time is still spent watching movies whenever she can. Karen served as a member and juror for the New Orleans Film Festival for three years and was honored to be a film screener for the inaugural River Town Film Festival. Karen lives in Austin, Texas with her husband, two sons, and many, many pets.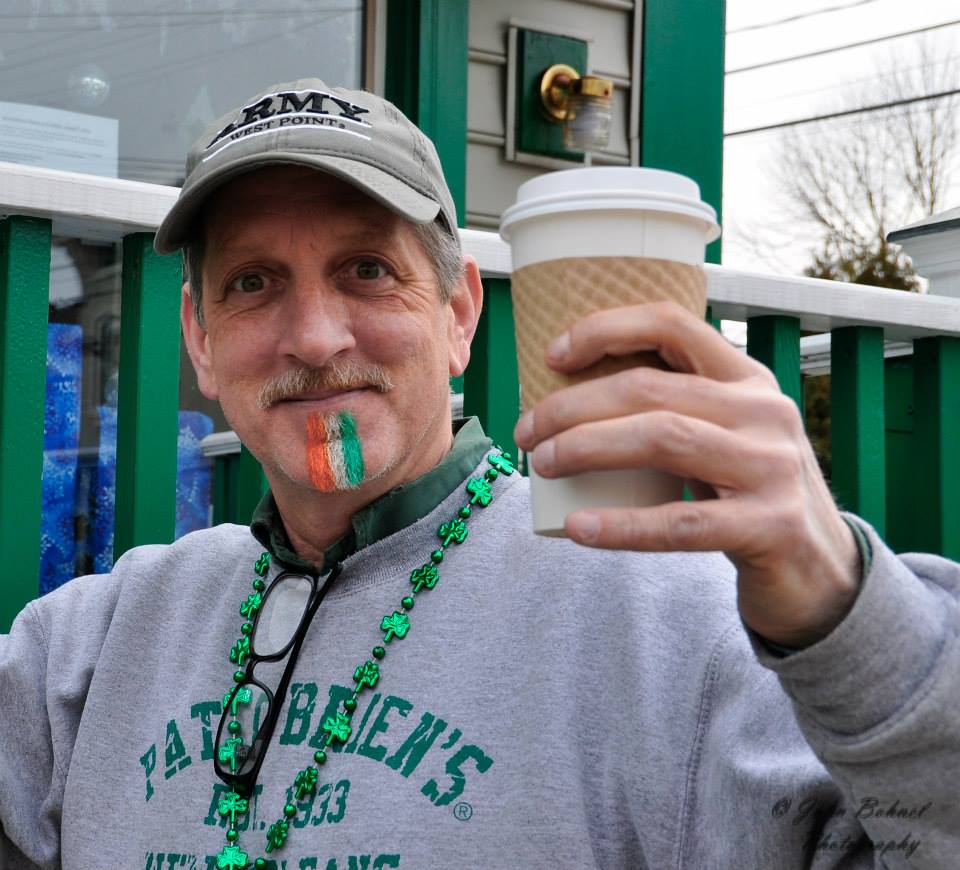 Rob Dougherty
PROGRAM DIRECTOR - DOCUMENTARIES
Rob Dougherty is a resident of Allentown, PA. Along with his partner of 15 years, Rob has operated the Clinton Book Shop and founded the Clinton Farmers Market, both in the heart of the Town of Clinton. Rob obtained a Masters of Human Services in 1999 and for more than 20 years worked in the non-profit sector in and around the Lehigh Valley in both administrative and direct service positions. He is a founding member of the South Side Film Festival in Bethlehem, PA (2018 celebrating its 14th year) and has sat on a number of boards for non-profits. Currently Rob is a member of the Board of Directors for the New Atlantic Booksellers Association.