LISTED IN ALPHABETICAL ORDER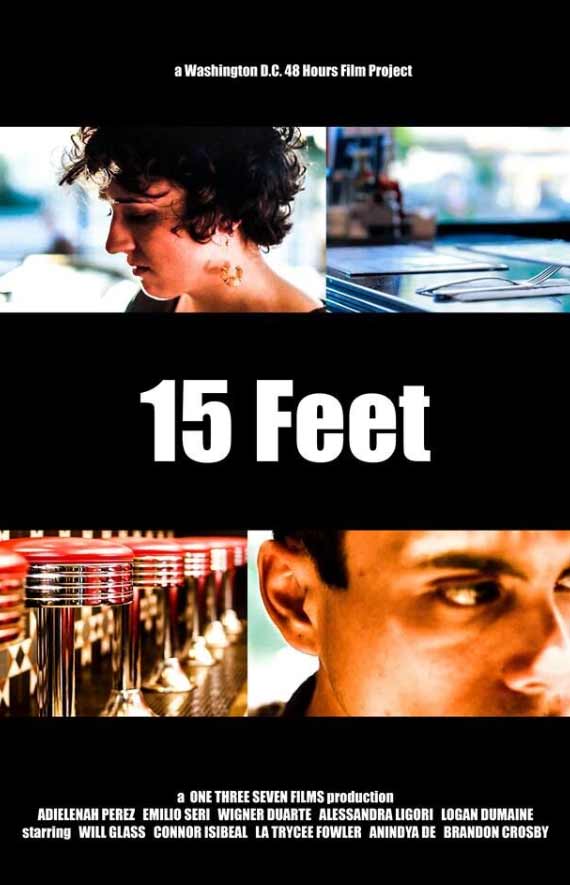 15 FEET
Narrative Short (USA) | 5:05
Director: Adielenah J Perez
Synopsis
Two people collide over a piece of paper, sending one of them reeling into a past trauma
Community Snapshot
Within the military community there is a practice called a "buddy check". This is when you see a fellow soldier or vet having a PTSD moment or episode and you connect with them to bring them back to reality. That is what this film is about.
Trailer
ATTILA
Narrative Short (USA) | 30:00
Director: Ben Samuels and Oliver Samuels
Synopsis
ATTILA is a racially-charged short film about finding hope in a divided country — a story suddenly more topical than ever. America is at war in 1864 as Union Major General William T. Sherman plans his brutal March to the Sea through his beloved South and is confronted by the moral convictions of an escaped slave. Adapted from the one-act play.
Community Snapshot
ATTILA was filmed locally at the Erwin-Stover Historic Home across from Frenchtown, in addition to Widener University, Valley Forge Military Academy, and New Hope's Parry Mansion. Adapted from a one-act play that premiered at Playwrights Horizons in the Samuel French Short Play Festival, it is an incisive and nuanced examination of one of America's defining moments. It dissects essential questions of who we are as a people, what brings us together and drives us apart, and ventures into the battlefield of divisive morality that still polarizes our country to this day. Ultimately, the message is one of hope for a united country, a national community that has room for everyone, if we only choose to see the shared ideals that bring us together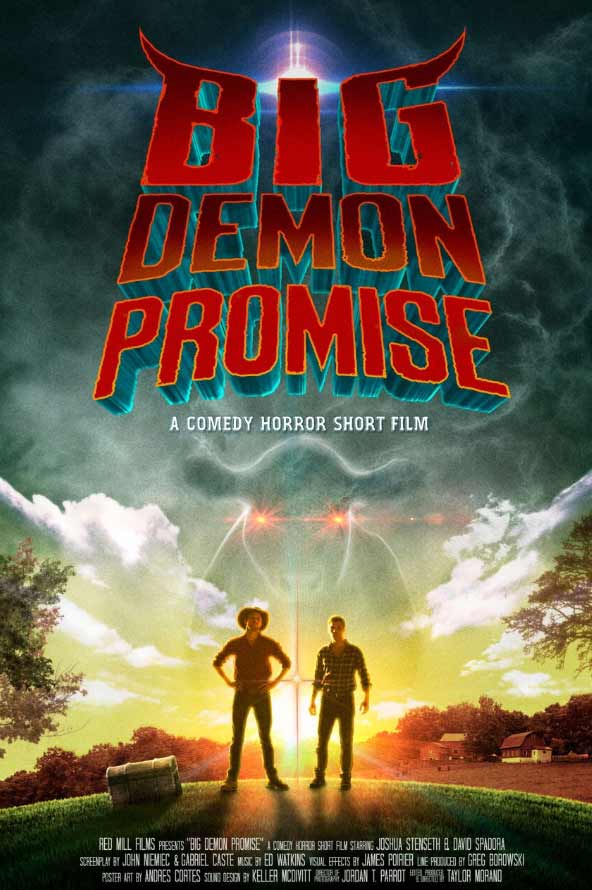 BIG DEMON PROMISE*
Narrative Short (USA) | 25:00
Director: Taylor Morano
*Filmed in High Bridge
*Director is a graduate of North Hunterdon High School
Synopsis
A hometown farm boy hires a redneck demon hunter to help rid his father of an evil spirit.
Community Snapshot
When a 20-year-old film student knocked on the front door of a quaint farm house in High Bridge, New Jersey, just 5 minutes down the road from where he grew up, he never imagined what would follow. The owners of the farm, Horst and Nancy Oertel, loved the idea of using their home for the setting of a comedy-horror short film, and so they allowed a small crew of Brooklyn hipsters and local volunteers alike to take over their property for a full week- completely free of charge. Directed by North Hunterdon High School graduate Taylor Morano, and starring Hunterdon Central Regional High School graduate David Spadora, Big Demon Promise is a true hometown project that embodies the collaborative process of low-budget filmmaking and exemplifies the bonds that can form between distinct country and city communities through openness and creativity.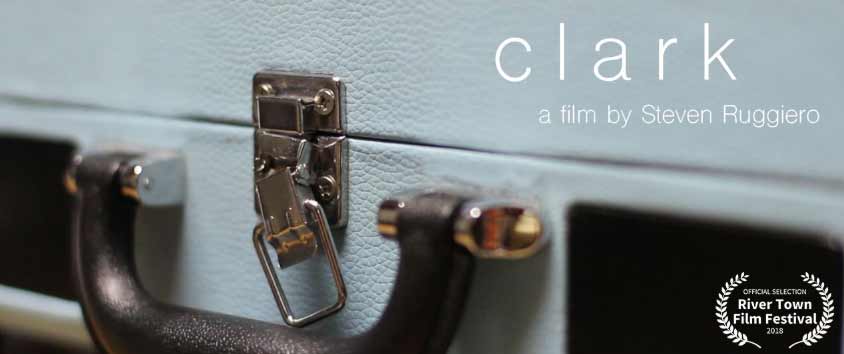 CLARK*
Narrative Short (USA) | 8:10
Director: Steven Ruggiero
*Student Film
*Hunterdon County Resident
Synopsis
A teenage boy finds his confidence after a mysterious package arrives at his doorstep.
Community Snapshot
This film was made possible through individuals in the North Hunterdon community as well as the dance community surrounding the director. Both groups were equally important in providing inspiration for the film and making it a reality. Although the main character of the film is isolated from his community, he finds confidence in himself through his own independence.
Trailer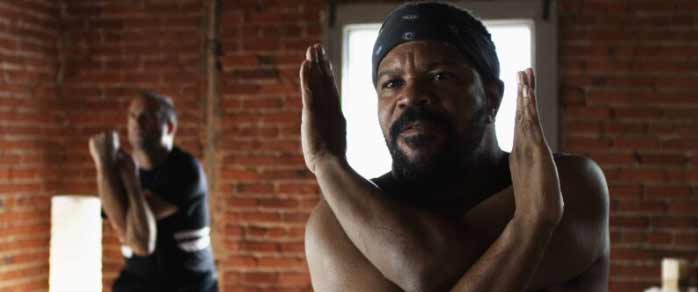 DOWNWARD HIRO
Narrative Short (USA) | 21:24
Director: Kelly Perine and Bry Thomas Sanders
Synopsis
A troubled man, on a downward spiral after a tragic family loss, gets a call in the middle of the night asking if he'll come back to work. After a vigorous workout, the only thing that will quiet his mind, he decides to accept the job and return to the world and work he abandoned. But he quickly finds out over the course of the day that his demons are always going to be with him, and "who he is" and "what he does" are forever linked.
Community Snapshot
The tight-knit environment of a yoga class serves as the catalyst for change in Downward Hiro. It is there that the protagonist finds healing, a sense of community, and inspiration to return to his work.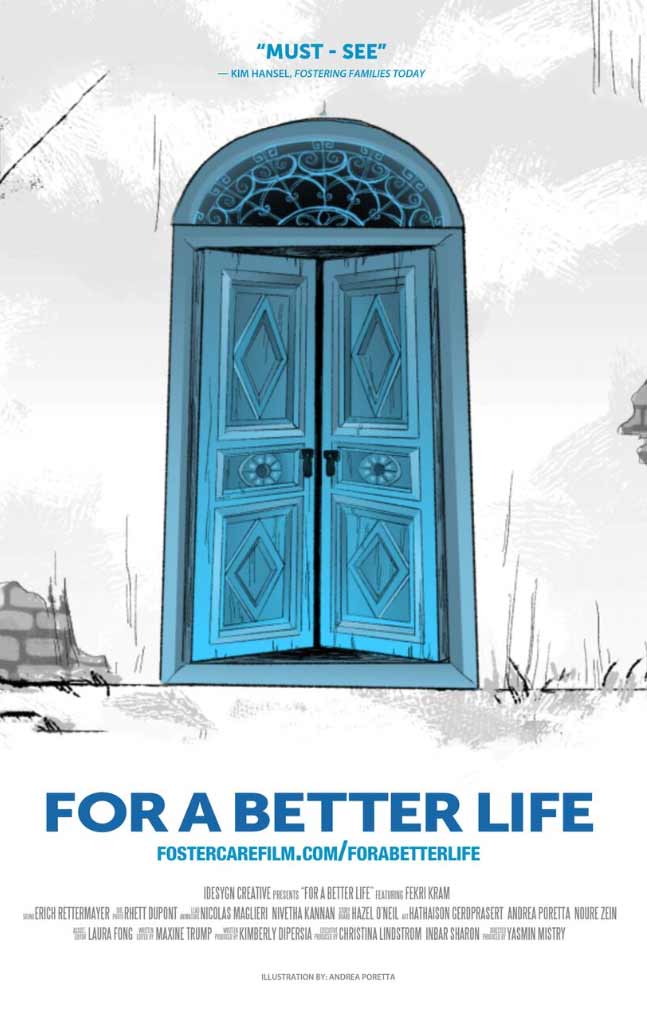 FOR A BETTER LIFE
Documentary Short (animated)(USA) | 9:32
Director: Yasmin Mistry
Synopsis
Sold for $100 at the age of 5, Fekri suffers through years of abuse before his plight is discovered. After almost a year of hospitalization and therapy Fekri moves into a group home where he finds support, mentorship, and eventual forgiveness towards the family which sold him.
Community Snapshot
Members of the community save a victim of child trafficking and give him the resources, mentorship and tool he needs to begin the healing process.
Trailer
FROM SEED TO SEED
Documentary Feature (Canada) | 1:26:38
Director: Katharina Stieffenhofer
Synopsis
When Terry and Monique left the opera to pursue their true passion – ecological farming – their story of community and resilience took center stage. We follow their young family and a diverse group of farmers and scientists as they blend age old traditions with cutting edge science to develop improved methods for growing food ecologically and in a changing climate. A hopeful story and Canadian perspective on a global social movement that regenerates the land, farming and communities to grow a healthier and truly sustainable future for all of us. .
Community Snapshot
My feature documentary From Seed To Seed tells the story of Terry & Monique, who gave up their careers as opera singers in Europe to build a sustainable food community in the heart of Canada. We follow their young family and a select group of farmers and researchers over a growing season as they blend ancient traditions and cutting edge science to grow food ecologically and in a Changing Climate. Terry & Monique chose to farm in a house barn in Neubergthal [population 102] a traditional, one-street Mennonite village, because it is important to them to raise their 3 young children on a mixed farm and as part of a community. Their young farm mentee, Jonas, is wise to the fact that it is at the community level, where we have the most power to create change and to help one another in times of need. Themes of From Seed To Seed include seed exchange, community events, the connection of rural & urban food communities, and the working together of farmers & scientists toward food production methods that regenerate the land, agriculture and communities. All of these themes are of global importance toward growing a healthier and more sustainable future for all of us.
Trailer
The HANJI BOX
Narrative Feature (USA) | 59:45
Director: Nora Jacobson
Synopsis
A recently divorced woman is downsizing. Her adopted Korean daughter is helping her pack. When an object of great significance to her daughter is broken, the mother travels to New York's Koreatown to see if she can get it fixed. An adventure of cultural immersion, and adoption–her own–await her.
Community Snapshot
The Hanji Box starts off as an interaction between a mother and her adopted Korean daughter. By chance the mother goes on a journey of cultural immersion and is embraced by a community of Koreans. Korean Americans, Chinese and East Indian people. The open arms of the community is most exemplified by a scene at a Korean art gallery (shot in Englewood Cliffs, NJ, and a Korean restaurant that was shot in Fort Lee.
Trailer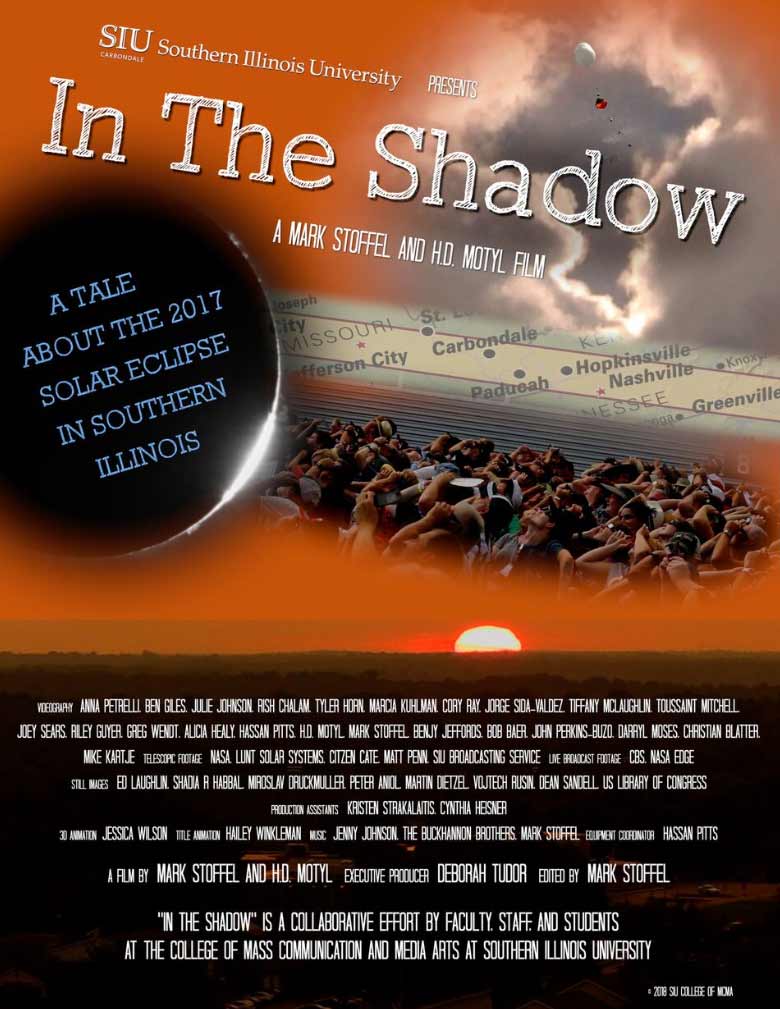 IN THE SHADOW
Documentary Feature (USA) | 55:21
Filmmakers: H.D. Motyl and Mark Stoffel
Synopsis
The 2017 total solar eclipse was undoubtedly one of the most anticipated events in recent history, with Carbondale, Illinois smack in the spot of longest duration.
Students, staff and faculty of Southern Illinois University's College of Mass Communication and Media Arts taped hundreds of hours of eclipse-related planning and interviews even before they captured the natural wonder above Southern Illinois. The resulting documentary, In the Shadow, highlights the history, the science and, above all, the sublime human experience of witnessing a total solar eclipse in Southern Illinois on August 21, 2017.
Community Snapshot
During the total solar eclipse of 2017 across the US, Carbondale IL was the site of the longest duration of totality. The celebration of this event began on the campus of Southern Illinois University Carbondale, and immediately the city of Carbondale also became involved. A hundred thousand people were predicted to descend on this community of 25,000, including both the town and the campus. It was this entire community that came together to prepare for and execute the plans for the influx of people; the community pulled it off beautifully. This documentary highlights the science, the history and the planning of the total solar eclipse that shadowed the Southern Illinois region.
Trailer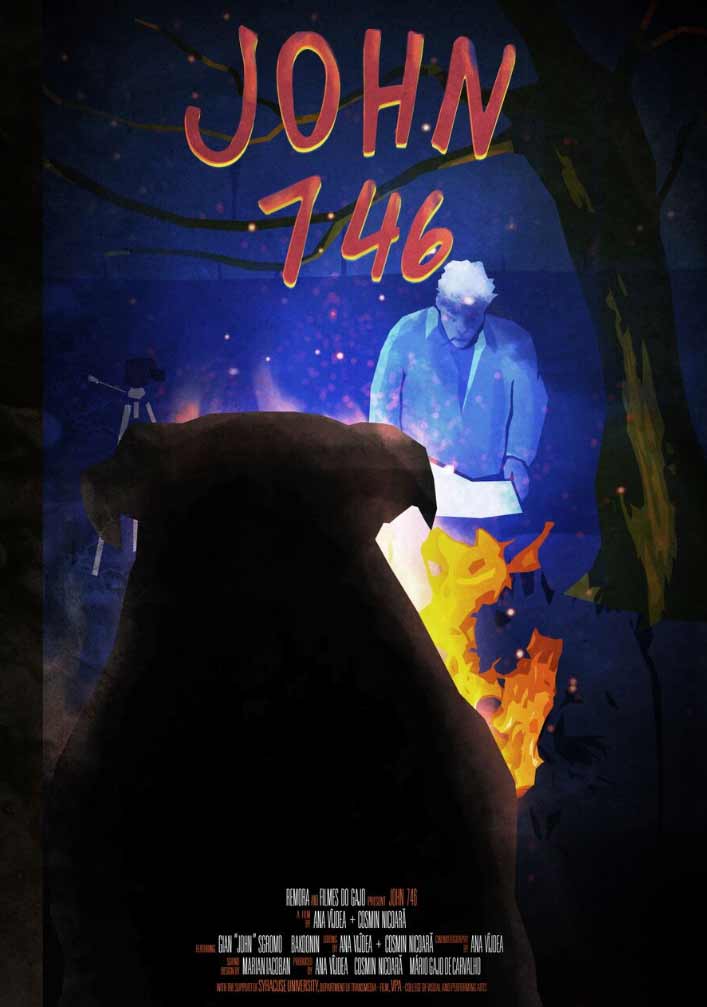 JOHN 746
Documentary Short (USA) | 30:00
Director: Ana Vijdea
Synopsis
In a room packed with objects of all sorts, a man passes the time painting a mural remake of Picasso's Guernica, giving books away and taking care of his dog Bakunin. In between, he stares blankly at his works, waiting for something to happen or someone to arrive. "We've got to start buying stuff and selling stuff, Bak." He hand paints discount signs and hangs them in the window, but the only thing he manages to sell is a baking tray. In a final attempt to reach his audience, he comes up with a plan: The Destruction of Art.
Community Snapshot
The main character of my film, Gian "John" Sgromo, tries to involve the community he's part of in the making of his Magnum Opus – The Destruction of Art.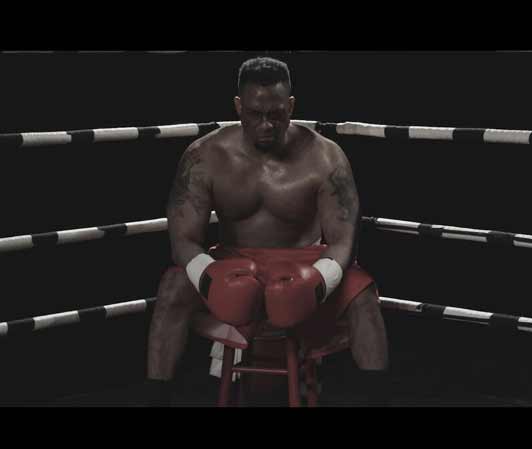 JOURNEY-MAN*
Narrative Short (USA) | 18:49
Director: Joseph Bologna
*Producer is a Hunterdon County Resident
Synopsis
Journey-Man follows a troubled boxer, Ted, struggling with bipolar disorder in and outside of the ring. When his methods of controlling his emotions comes into question. Ted is forced to choose between his only known means of escape and the risk of trying to find a better path.
Community Snapshot
"Journey-Man" has a strong community aspect. Our protagonist, overcome by mental health issues he has had to face on his own, is able to find new strength with the help of his peers through group therapy, and charts a brighter path for himself and others in the process.
Trailer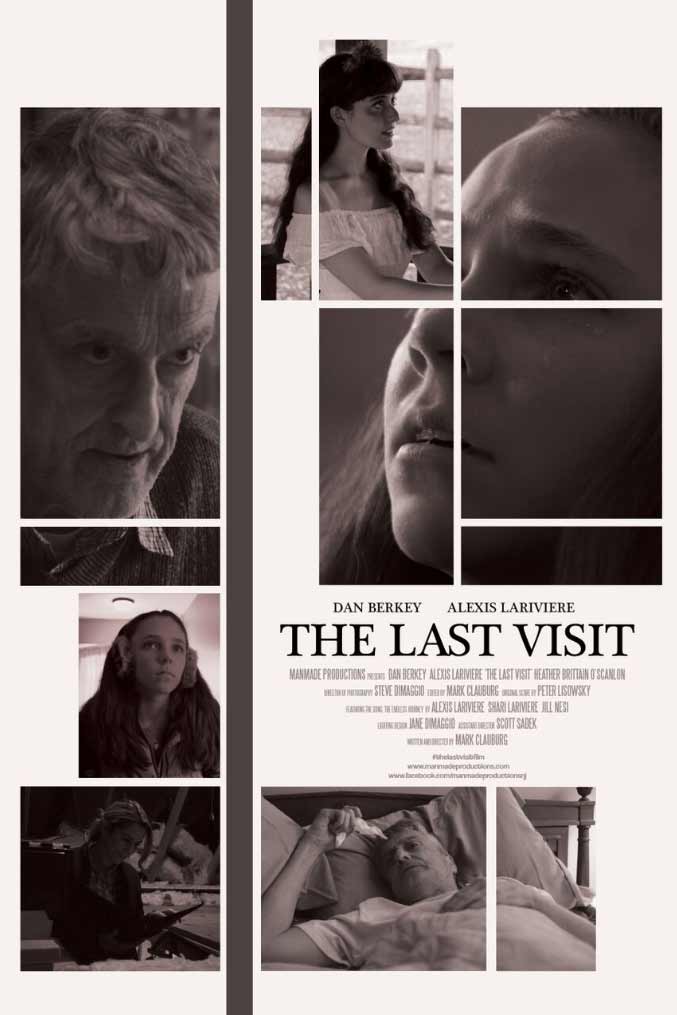 THE LAST VISIT*
Narrative Short (USA) | 19:00
Director: Mark Clauburg
*NJ Filmmaker
Synopsis
An accidental meeting between a recently widowed man and a young girl will change both of their lives forever.
Community Snapshot
Our short film was made by a small community of filmmakers from Central New Jersey. Additionally, we hope the themes of hope and change resonate with our intended audience. In today's climate, it is essential for our community to come together to end various kinds of discrimination. Our story features a man who made a decision to make such a change within himself … with the help of a young girl from his community.
Trailer
LOST LEVELS*
Narrative Short (USA) | 6:27
Director: Alexander Wardach
*Student Film
*Former Hunterdon County Resident
Synopsis
A socially awkward teen finds comfort in a vintage arcade machine.
Community Snapshot
This relates to community because the film takes place at a small town arcade where people come to have fun and be themselves.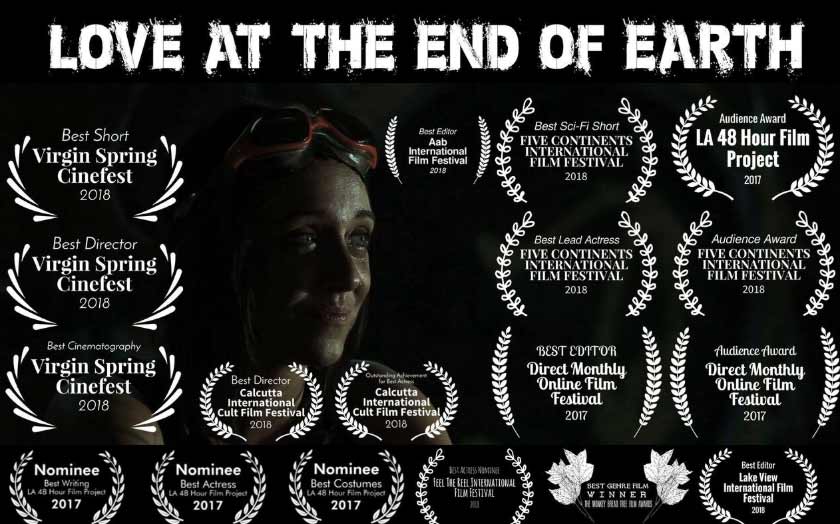 LOVE AT THE END OF THE EARTH
Narrative Short (USA) | 8:04
Director: Evan Morton
Synopsis
The year is unknown, the world has been decimated by an unpredictable meteor strike leaving Austin and Eveline as the only survivors. Together they are able to keep each other afloat in world of nothingness, but all that is, may not be what it seems.
Community Snapshot
Love at the End of Earth shows how valuable a community truly is by showcasing what life is like without it. Sometimes you don't know how much something means to you until it is gone. You will have a greater sense of the importance a community has on your everyday life by the end of the film.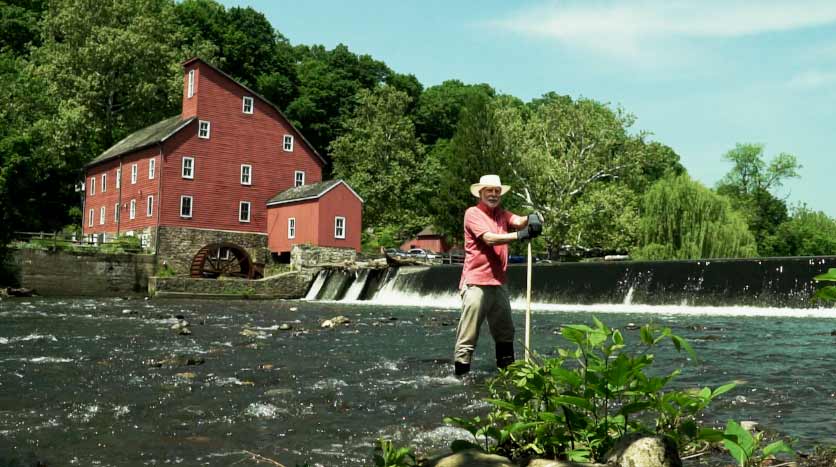 MAKE MY TOWN BEAUTIFUL*
Documentary Short (USA) | 2:55
Director: Mark K Zhutianli
*Clinton Filmmaker
Synopsis
This is a true story about a man who volunteers to clean debris from the river in our town – it's a small thing to do, but has a big impact on the environment.
Community Snapshot
The film was made in the Town of Clinton showcasing a resident's passion for keeping the South Branch of the Raritan River clean and beautiful for the community. Local students participated in the making of the film.
.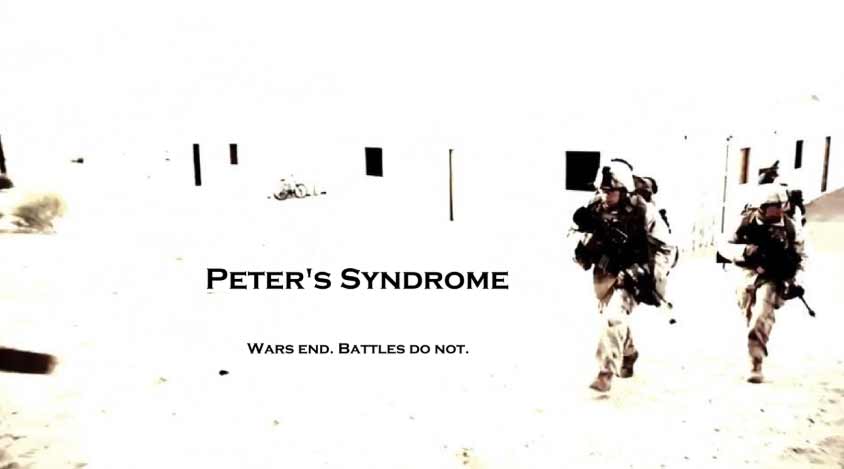 PETER'S SYNDROME*
Narrative Short (USA) | 1:20
Director: Dillon Bernard Spear
*Hunterdon County Filmmaker
Synopsis
Wars end but conflicts continue.
Community Snapshot
PETER'S SYNDROME embraces the theme of "community" on several levels: A) The filmmakers, Dillon and William Spear, are both from Hunterdon County; B) Peter, from the film, and the community of men and women who serve to protect the country often suffer from Post-Traumatic Stress Disorder (PTSD); and C) The communities around the country struggle to assist returning veterans presenting symptoms of PTSD. Many resources do exist including the National Center for PTSD at https://www.ptsd.va.gov/
.
PIETAS
Narrative Short (USA) | 3:58
Director: Rob Waters
Synopsis
Sometimes the toughest part of your day is explaining it to a loved one.
Community Snapshot
This film is all about relationships and the responsibilities that these connections have on us.
.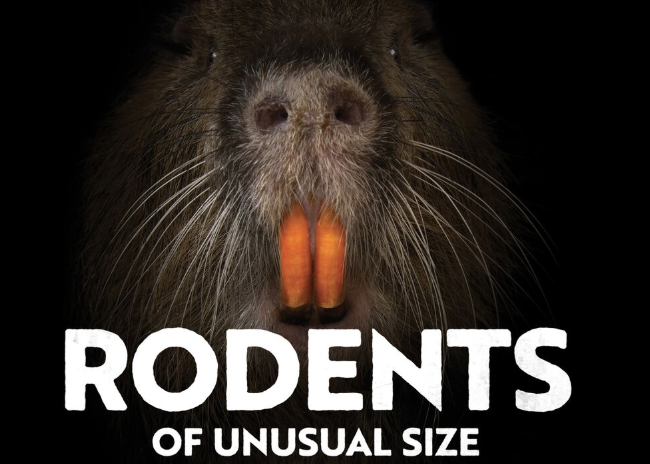 RODENTS OF AN UNUSUAL SIZE
Documentary Feature (USA) | 1:11:00
Director: Chris Metzler, Jeff Springer, and Quinn Costello
Synopsis
The residents of Louisiana never know what will attack them next: floods, hurricanes, even monstrous swamp rats. Gigantic orange-toothed nutria are eating up the coastal wetlands, destroying the landscape, and threatening the very existence of the human population. This invasive South American species breeds faster than the roving squads of hunters and trappers can control them. But the people who have lived here for generations are not the type of folks who let their land—and their livelihoods—recede into the Gulf without a fight. Meet fisherman turned bounty hunter Thomas Gonzales and a pack of colorful diehards as they defend their land, culture, and way of life against the unforgiving forces of nature. It is man vs. rodent. May the best mammal win.
Community Snapshot
This film is a bit fun and quirky, with RODENTS OF UNUSUAL SIZE being an offbeat environmental documentary about giant swamp rats invading coastal Louisiana and the story of a defiant people on the edge of the world, who are defending their communities, culture and livelihoods from the onslaught of this curious and unexpected invasive species.
.
Trailer
SHIRTS!
Documentary Short (USA) | 4:33
Director: Jane Rosemont
Synopsis
Speak softly and wear a loud shirt. Dick Rosemont is a music historian and vinyl record connoisseur. "Shirts!" is an homage to his legendary one-of-a-kind shirts. Rosemont, also known as "The Guy in the Groove," models some of his unique shirts in an unexpected, delightful way. Pure joy, all fun.
Community Snapshot
When my husband Dick started having novel one-of-kind- custom-made shirts created for himself in the 1980s, he quickly became known as the "guy with the shirts" and garnered smiles wherever he went. A few years ago friends suggested I make a film about those shirts, but I didn't see a worthwhile story. In 2016, I experienced three family deaths. The grief was deep and debilitating, but there was a point when I knew I needed to move beyond the darkness. One morning I awoke and visualized that grief as a ball of knots. How can I take that ball, transform it, and release it into the world as sparks of joy? Can it be done? The notion of making "Shirts!" became a possibility at that point. It was a inspiring means to bring levity back to my life. I don't want deep grief to be the only impetus to propagate joy, and realize that every single day, each of us has the capacity to lift someone's spirit. We can be diligent within our communities by volunteering for a worthy cause, or we can simply offer a smile whenever we pass someone on the street. As a filmmaker, I brought Dick's wild and crazy shirts to the big screen knowing that this film won't change the world, but for the four and a half minutes it takes to watch, you won't care.
.
Trailer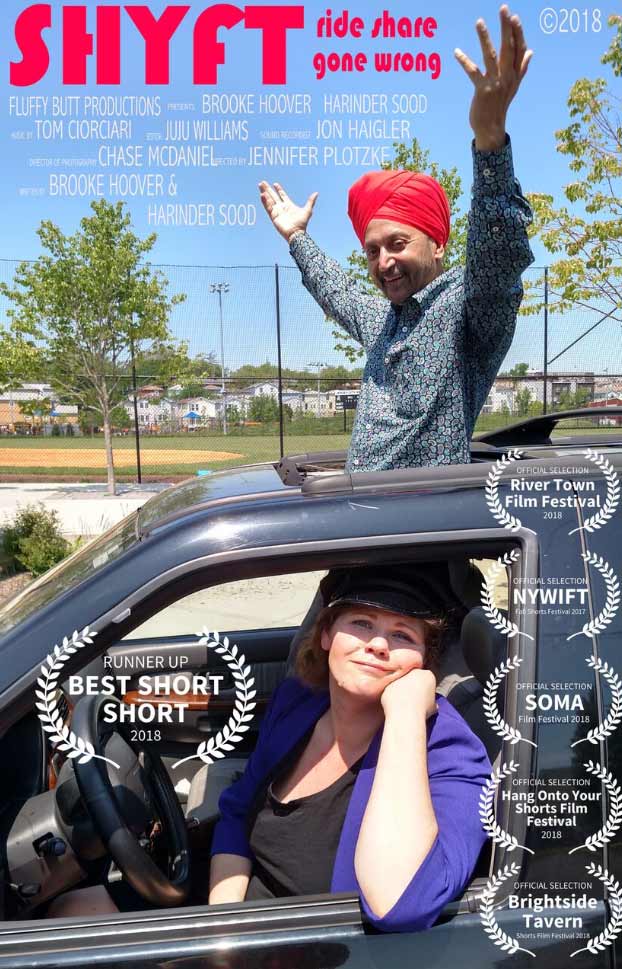 SHYFT*
Narrative Short (USA) | 5:47
Director: Jennifer Plotzke
*NJ Filmmaker
Synopsis
Ride share gone wrong
Community Snapshot
While the short comedy "Shyft" is fiction, we see the way in which technology is creating new ways to define community – one of those being community within a ride share car. "Shyft" explores what happens when you combine different personality types within one ride share multiple times. Community is all about trying to not only get along and accept one another but embrace our differences…even if those differences are as simple as personality traits and what makes each of us 'tick'. But, in "Shyft" we see that it's not always so simple. "Shyft" demonstrates the true meaning of community as the film was created by Jersey City, NJ filmmakers.
.
Trailer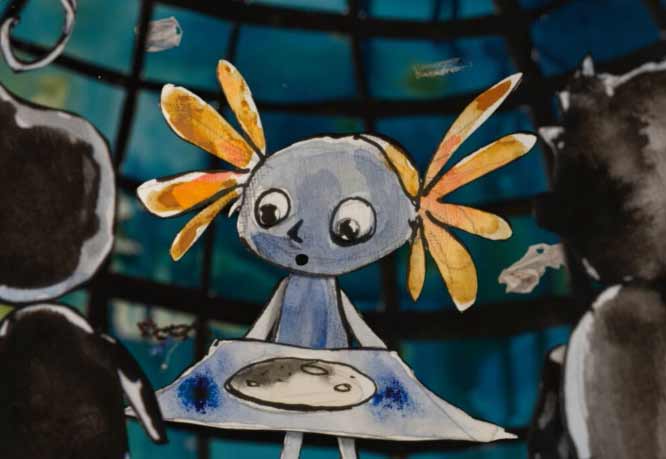 THE SKY UNDERWATER
Narrative Short (animated)(Norway) | 10:20
Director: Maria Galliani Dyrvik
Synopsis
It's 2050. Six year old Mia lives in the city of Bergen, under a glass dome, 537 meters under the sea level. Every night, the Big Light wakes her up, clean and beautiful, unlike the rest of the world underwater, which is full of trash. Mia wants to travel out of the dome to see the Big Light, but the adults hold her back and tell her everything is dangerous out there, because it's full of sharks. Mia escapes anyway, and finds out that neither the sharks nor the world outside the dome are as dangerous as the fearful adults want her to believe.
Community Snapshot
Gathering the trash around her with the help of her friends, Mia will fly up to the surface to see the Moon for the first time.
.
STARLETS
Narrative Short (USA) | 12:27
Director: Marten Carlson
Synopsis
The Lentz Triplets are the biggest movie stars in the world. When it's time to renegotiate their contract, it's up to Biggs Tomlinson to get that ink on paper. He ventures to the mysterious Lentz household with his trusty briefcase in hand. There he meets Milly, AN aging film star and mother of the triplets. What follows is a game of cat and mouse as Biggs must solve the mystery of the Lentz family before it's too late…
 Community Snapshot
Our film centers on the basis of community: the family unit. When that fails, what horror will be unleashed?
.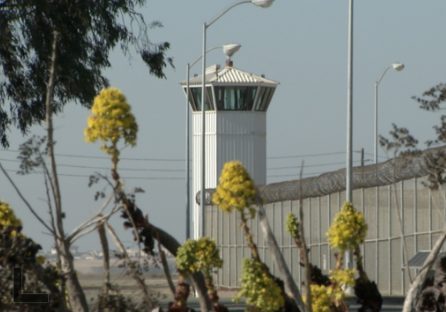 STRAIGHT FROM THE PEN
Documentary Feature (USA) | 51:18
Director: Paul Sutton and Lori Sutton
Synopsis
Twenty-four prisoners–mostly lifers–sat across from a dozen college students on a maximum security prison yard in southern California as part of an innovative and inspiring creative writing class. For 14 weeks, prisoners learned to express themselves openly and honestly, many for the first time in their lives, to a group of strangers, in a setting where survival often demands alienation, disaffection, even violence. And the students–at first apprehensive, even hateful–discovered that the men across from them were far from the callous and unfeeling monsters they had expected to meet. Through their often intimate collaboration, both groups found hope and humanity in a place where they had expected neither. 
Community Snapshot
We have a literal community of convicts on a maximum security prison yard involved in a one-of-kind creative writing course–working hard and working together–to better understand themselves in a lifelong effort at redemption in order to return to our larger community. Indeed, a group of criminal justice students from the university community join them in this effort, as the two groups form their own improbable community of compassion, understanding, and hope–in the most unlikely of places.
.
Trailer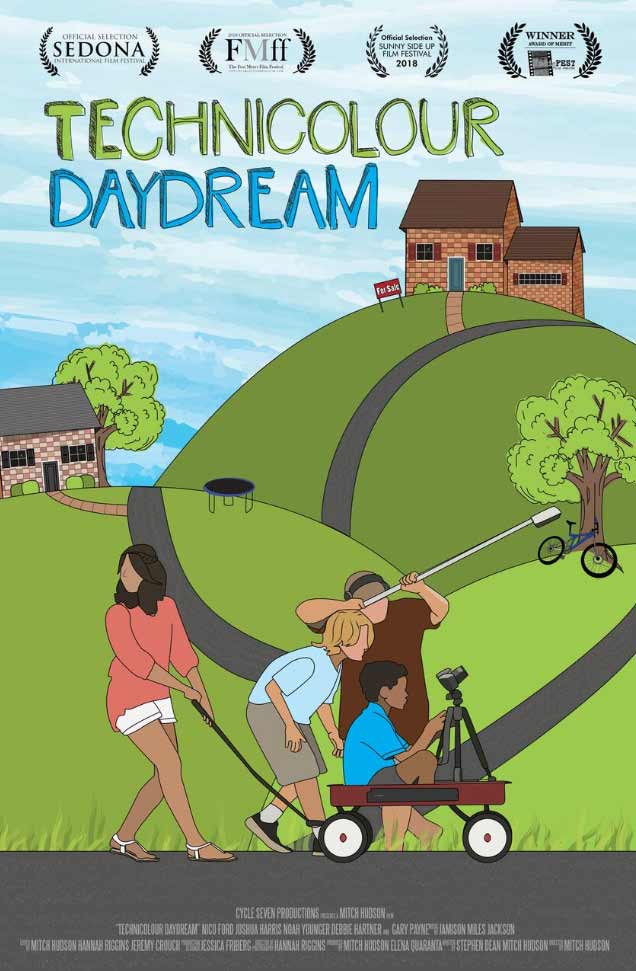 TECHNICOLOR DAYDREAM
Narrative Feature Film (USA) | 1:30:00
Director: Mitch Hudson
Synopsis
When 12-year-old Clark finds out that his family is about to be uprooted from their house, he and his friends try to win a film contest to save his home.
Community Snapshot
Community plays a significant thematic role in "Technicolour Daydream." In our story, 12-year-old Clark tries to win a film contest with a major cash prize so his family won't have to move away from their home. His friends and other community locals support him with his endeavor, helping him in various ways. For Clark, winning this contest is about more than keeping his house, it's about holding on to something very precious to him. The final result of their efforts reveals that Clark has learned to respect and appreciate the community around him, and his contest entry reflects this growth.
.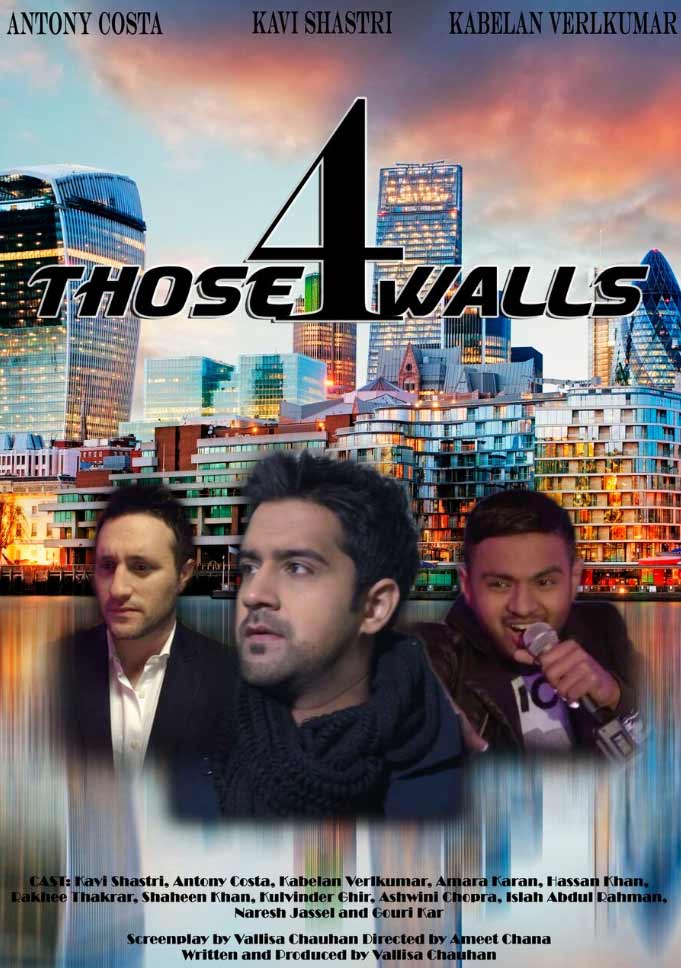 THOSE 4 WALLS
Narrative Feature (UK) | 1:42:22
Director: Ameet Chana
Synopsis
The film is based on a British Desi Family where the son is returning home from America for his sister's wedding. He is reunited with his two best friends and we follow their journey over the next month where something happens to one of them that changes their lives forever. It is a mix of comedy and drama showing a modern British family and how they interact with each other.
Community Snapshot
Those 4 Walls' is a family drama based around the lives of 3 best friends who are reunited for a wedding and how being part of an Asian family can effect their daily lives. The film includes British Asian lifestyle, three generations of morals and beliefs and difference in attitudes.
.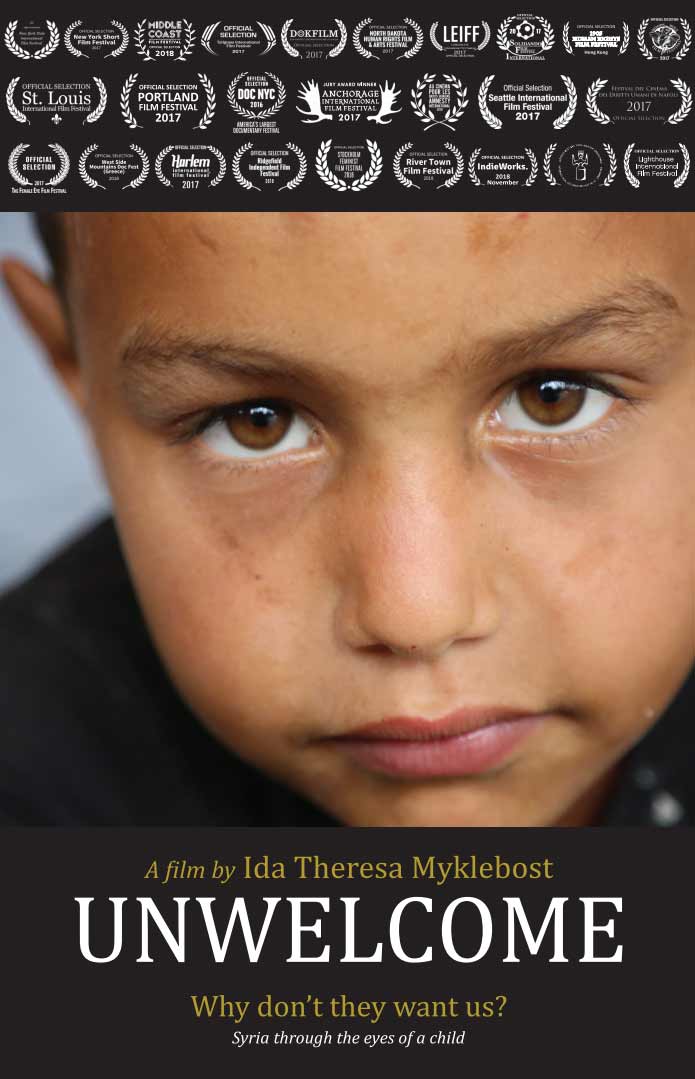 UNWELCOME
Documentary Short (Greece) | 15:00
Director: Ida Theresa Myklebost
Synopsis
The 2017 short documentary film "Unwelcome" takes an unusual approach in covering the Syrian war by giving the microphone to a six year old refugee boy and letting him narrate the film himself.
In "Unwelcome" we meet six-year old Menwar, who lives in a tent at a gas station in Greece. He and his family fled the bloody conflict in Syria, hoping to start a new life. But when they finally reached Europe, they found a continent that did not want them; a continent that had closed its borders.
With heartwarming moments and humor, "Unwelcome" offers a unique invitation into the lives of these children who so violently have been forced to flee their homes. The film stands apart from other short documentaries in that so much happens in such a short time and that the film crew is there as it happens: onboard a Frontex police boat on a sharp mission, living in the refugee camp, running into a dark forest with six year old Menwar and other terrified refugees followed by police sirens and blue lights.
"Unwelcome" brings you straight into the action, fear, drama and chaos these children are forced to live through while on the run – all of it narrated by Menwar, and shown through the eyes of a child.
This is Menwar's story. This is the true story about the Syrian war. It's not the rebels, the bombs, ISIS or the army or the ghost cities. It's the victims of war. And who are more the victims than the children?
Community Snapshot
"Unwelcome" follows a six year old boy who lives in a tent-community at a gas station in Greece after he fled Syria. In the improvised tent-camp at the closed gas station, the children have found a community of fellow refugees, while they are being shunned by the European community and not let in past the borders. For them, this is now home, this is all they have in the world – but the adults don't always understand that the rugged tents in the kids' eyes is their new neighborhood, their new community. The film climaxes as the police suddenly show up and start tearing down the tents in front of the children, before dramatically splitting up this new community and forcing the children and their families to make the hardest choice of their lives.
.
Trailer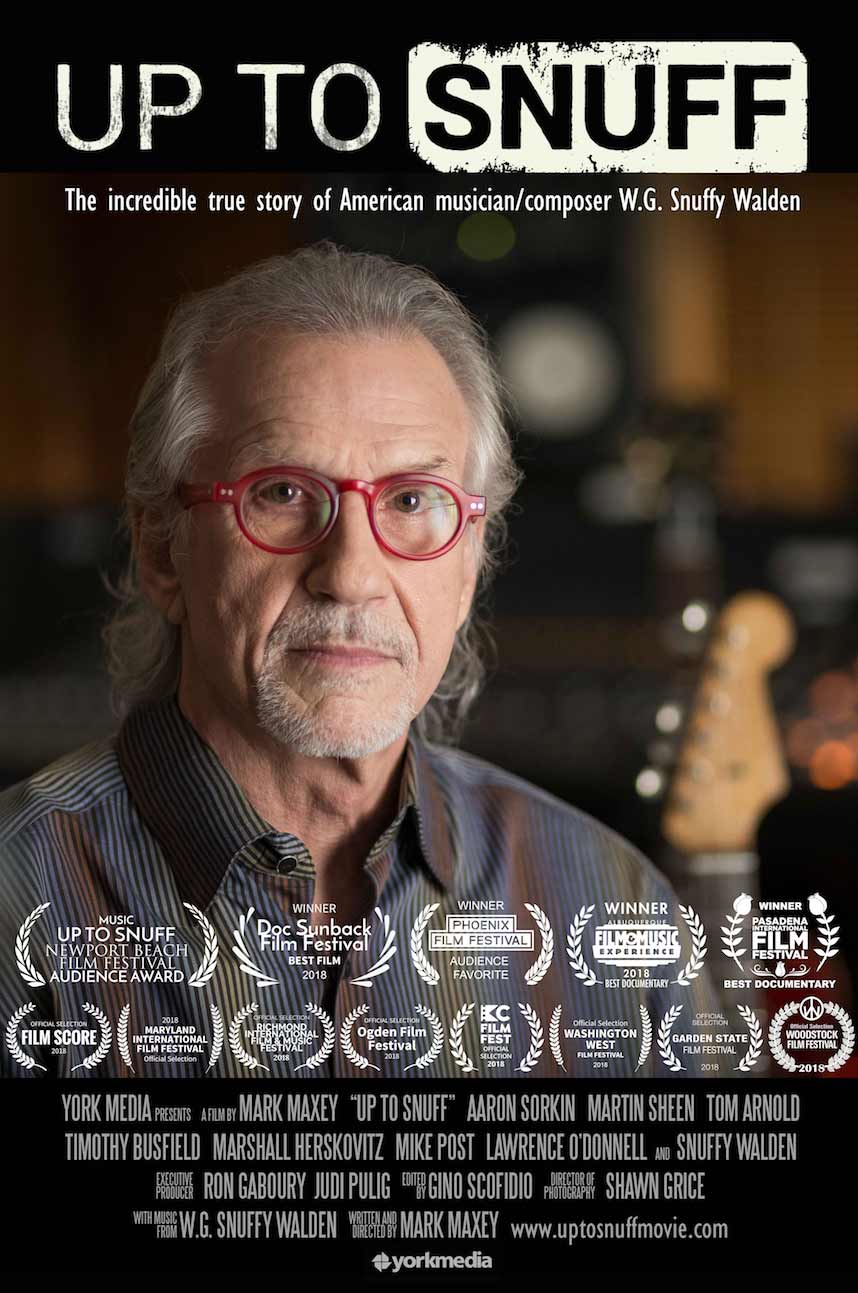 UP TO SNUFF
Documentary Feature (UK/US) | 1:20:16
Director: Mark Maxey
Synopsis
Millions of people have been touched by his music, yet few know the journey, hardships and triumphs of American musician and composer W.G. Snuffy Walden. In UP TO SNUFF, friends and collaborators share personal stories, laughs and insights about this generous soul who overcame the excesses of rock and roll to find success as one of the most beloved composers in television history. Infused with Snuffy's music throughout, the film features luminaries from television, film and music, including Aaron Sorkin, Martin Sheen, Tom Arnold, Timothy Busfield, Fred Savage, Marshall Herskovitz, Steve Lukather, Chaka Khan and Eric Burdon, and scenes from The West Wing, Wonder Years, and thirtysomething.
Community Snapshot
A music documentary about a composer who achieved success in rock and roll, Hollywood, and is now dedicated to giving back to others. 
.
Trailer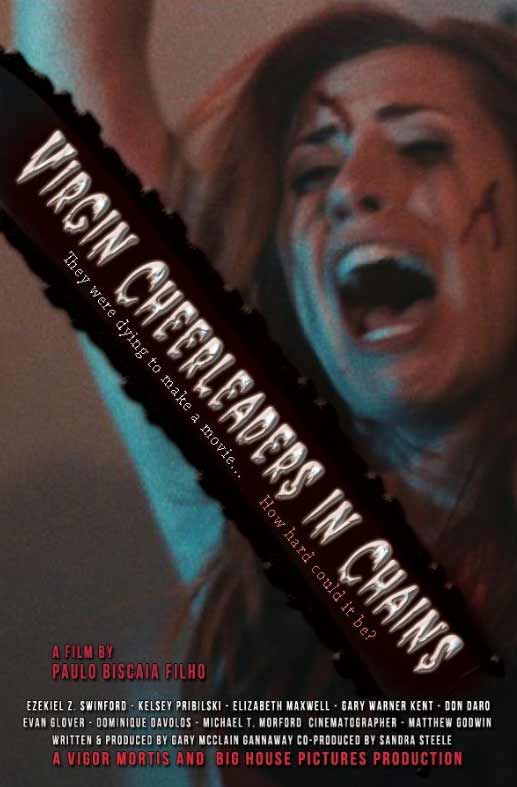 VIRGIN CHEERLEADERS IN CHAINS
Narrative Feature (Brazil) | 1:33:00
Director: Gary McClain Gannaway and Paulo Biscaia Filho
Synopsis
Shane and Chloe are frustrated writers because Hollywood isn't taking their calls, so they decide to make their own movie. I mean, how hard can it be? Virgin Cheerleaders in Chains will be a no budget slasher movie. Since the writers don't know anything about making a movie, they buy Movie Making for Morons and set to work. First they enlist their roomies: Chloe's stoner brother, Billy, and Nelson, yuppie business major. Then they cast their head cheerleader in a local strip club. Amber turns out to be a huge asset to the team – two assets, actually. Getting the money is a real problem. (Isn't it always?) They crowd fund, hold an investor party, and finally throw down their credit cards and from Billy a gallon freezer bag of weed. Their big break comes when horror icon Mike Beale (remember the '80s classics Maine Machete Massacre and Maine Maniac?) signs on for points on the back end. Mike also has the perfect location for Act III – an abandoned orphanage where only his Uncle Albert and Otto live with two Dobermans. Arriving at sunset, they shoot one scene in the basement before retiring for the night. But when Chloe and Amber discover a sub-basement and in it depravity beyond belief, their night becomes a nightmare. It will be the longest night of their lives, and for most, the last.
Community Snapshot
After being rejected as a screenwriter by the Hollywood system, a writer invites his film industry friends to create a community of filmmakers who come together to write and produce their very own first independent feature film with humorously horrific consequences.
.
Trailer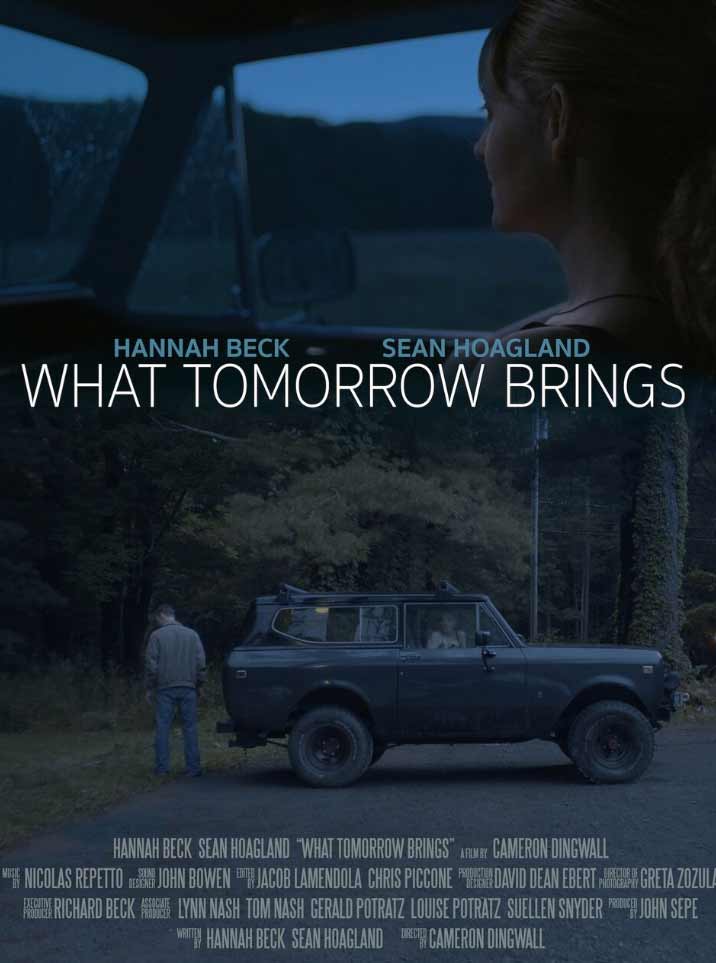 WHAT TOMORROW BRINGS
Narrative Short (USA) | 24:57
Director: Cameron Dingwall
Synopsis
A woman in protective custody falls for the U.S. Marshal protecting her, the night before she assumes her new identity.
Community Snapshot
Community is defined as "a feeling of fellowship with others." At the start of What Tomorrow Brings, our two lead characters have lost that and feel no connection with the world around them. It's only though finding someone else that understands how they feel, that allows them to find some peace.
.
Trailer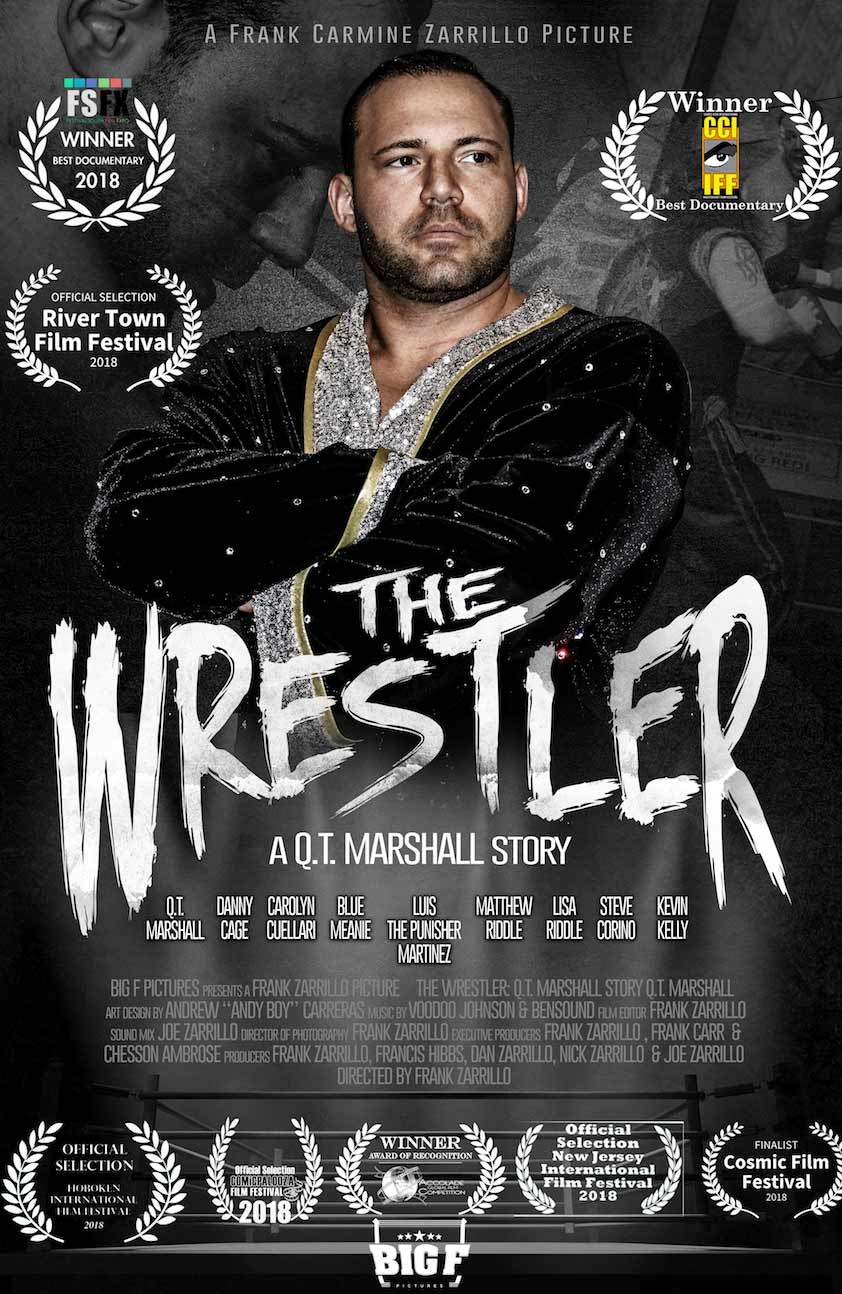 THE WRESTLER: A Q.T. MARSHALL STORY*
Documentary Feature (USA) | 1:15:00
Director: Frank Zarrillo
*NJ Filmmaker
Synopsis
Q.T. Marshall has been independently wrestling for nearly a decade. Turning 30, and sustaining multiple injuries in the ring, his career could quite possibly, be coming to an end.
Q.T. has one last shot in making it into the WWE – if he fails, he will be forced to hang up his wrestling boots forever.
Community Snapshot
Mike Cuellari, nearing the end of his indie wrestling career, is ready to hang up his wrestling boots forever. Until, the community of not just Paulsboro, NJ, but several other local towns & supporters convinced him to keep his dream alive and going! Local supporters of Toms River, Monmouth & Freehold County believe in "Q.T. Marshall" so much, they support him in any way and do whatever to see him succeed in the big-time of professional wrestling. They do this by showing up to his live wrestling venues (Large & Small), from New Jersey all-the-way down to Florida. Mike is a prime example for anyone, anywhere, chasing a dream to never give up! Now, people from around the globe, are fueling Mike's fire once again, and he will continue to chase his dreams because of his continued support from his followers and fans! They relate with him through this film and it'll inspire people and encourage them to chase their dreams as well!
.
Trailer