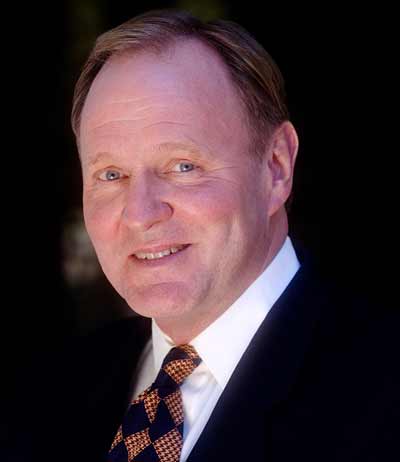 HUNT LOWRY
CEO / PRESIDENT OF ROSEROCK FILMS
Hunt Lowry is the CEO/ President of Roserock Films located on the Warner Bros. lot.  He is a producer of over 30 films and facilitated a strategic partnership between Warner Bros. and Abu Dhabi for the establishment of a Warner Bros. theme park, hotel, and theaters in Abu Dhabi along with a film fund and interactive games fund with Warner Bros.  The theme park is scheduled to open later this year (2018).
Lowry most recently produced the country music film Pure Country: Pure Heart for Warner Home Entertainment (2017) with Laura Bell Bundy and Willie Nelson that premiered at the Bentonville Film Festival.  Prior to that, he produced Pure Country 2: The Gift (Warner Bros.), the Robert Rodriguez film Shorts (Warner Bros., as executive producer); the standup comedy series of films Thou Shalt Laugh; Dreamer: Inspired by a True Story (Dreamworks) starring Kurt Russell and Dakota Fanning; and the critically-acclaimed Duma (Warner Bros.) directed by Carroll Ballard about a boy and his pet cheetah in South Africa.  Lowry is also partnered with DJ Parmar in Original Entertainment which closed a deal to remake a slate of five major Hollywood films in India as Bollywood films, the first of which, the Bollywood version of Rambo, goes into production later this year.
Hunt Lowry has had offices on the Warner Bros. lot since 2000 when he served as the CEO/ President of Gaylord Films and its specialty division, Pandora, for four years.  There, he structured a long-term co-financing and production deal with Warner Bros., and under the deal, produced the box office hits A Cinderella Story starring Hilary Duff and Chad Michael Murray; What a Girl Wantsstarring Amanda Bynes, Colin Firth and Kelly Preston; A Walk To Remember, starring Mandy Moore and Shane West; The Divine Secrets of the Ya-Ya Sisterhood starring Ashley Judd, Ellen Burstyn and Sandra Bullock; and White Oleander starring Michelle Pfeiffer, Renee Zellweger and Robin Wright Penn.  Lowry also produced The Blue Collar Comedy Tour starring Jeff Foxworthy, the sci-fi thriller Cypher starring Jeremy Northam and Lucy Liu, the teen skateboard comedy Grind, and Welcome to Collinwood with William Macy, Sam Rockwell and George Clooney. 
Lowry also executive produced the critically acclaimed film Donnie Darko starring Jake Gyllenhaal, Jena Malone, Drew Barrymore, Noah Wyle and Patrick Swayze.  The film premiered at the 2001 Sundance Film Festival and was nominated for the Grand Jury Prize as well as three Independent Spirit Awards. 
Prior to Gaylord Films/ Pandora, Lowry had a first look producing deal at Walt Disney Pictures where he produced such films as Disney's The Kid starring Bruce Willis and Jon
Turtletaub's Instinct starring Anthony Hopkins, Cuba Gooding Jr. and Donald Sutherland.  He also produced Hounded for the Walt Disney Channel. 
Lowry also produced A Time To Kill directed by Joel Schumacher and starring Sandra Bullock, Matthew McConaughey and Ashley Judd; First Knight directed by Jerry Zucker and starring Sean Connery, Richard Gere, and Julia Ormond; Revenge starring Kevin Costner, Anthony Quinn and Madeline Stowe; My Life starring Michael Keaton and Nicole Kidman; The Last of the Mohicansdirected by Michael Mann and starring Daniel Day Lewis and Madeline Stowe; Only The Lonely (with John Hughes) directed by Chris Columbus and starring John Candy.  In addition, Lowry produced Career Opportunities, Top Secret, Get Crazy, and associate produced Airplane starring Robert Hays and Julie Hagerty.  Lowry's television executive producer credits include HBO's Baja Oklahoma and Rascals and Robbers: The Secret Adventures of Tom Sawyer and Huck Finn for CBS.  He also produced Dream West, a CBS mini-series.  His telefilms include His Mistress, Wild Horses and Surviving for ABC Theatre. 
A native of Oklahoma City, Oklahoma, Lowry attended Rollins College and Wake Forest University.  In 1976, Lowry came to Los Angeles to visit his older brother, Dick, who was studying at the American Film Institute at the time.  Once in Los Angeles, Lowry fell in love with film, and decided to abandon his plan to study medicine and stay in Los Angeles.  He lives in Hancock Park with his screenwriter wife Christine, their son Oliver and daughter Libby. 
Hunt is a member of the Directors Guild of America, the Producers Guild of America, and the Academy of Motion Picture Arts and Sciences.